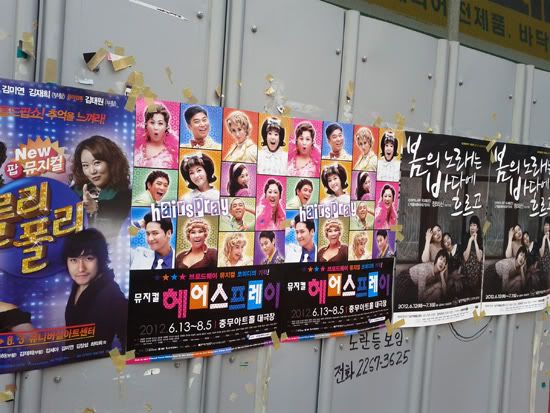 More theater posters from Korea. This time, it's Hairspray! Sadly, I can't look at this poster without picturing John Travolta dressed in drag, sporting fat makeup.
Welcome back to the third installment of the 'Seoul Oddities' series of blog posts. As I walk around Seoul, I take a lot of pictures. Some are funny. Some are memorable. Some are strange. My hope is that these posts will help you see the lighter side of Korea! Yes, there are many differences between the U.S. and Korea. But there's also plenty of cultural overlap.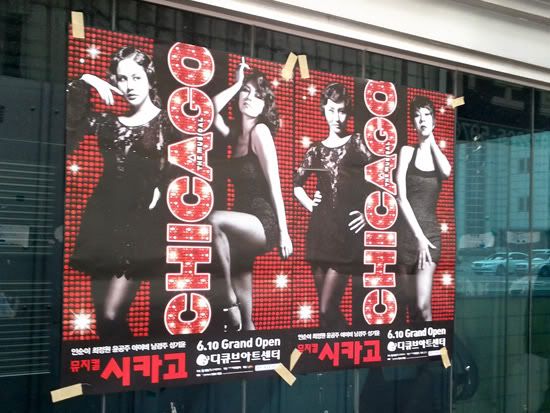 Here's a poster for Chicago.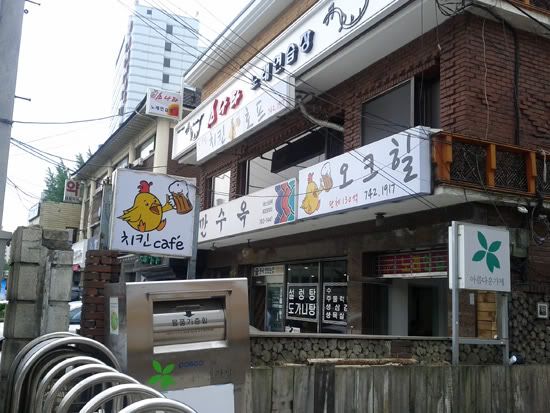 In an earlier post, I mentioned an abundance of chicken and beer restaurants in Seoul. Here's an example of one. I was speaking to one of my clients about chicken and beer is not a thing in the U.S. and she was shocked. "On the other hand, chicken and waffles is most definitely a thing."
Here's a picture of street food that I took in Itaewon. Wandering around Itaewon, we ended up in some dirty alley where you could sit down on a bench and order tofu and ramen. The food was actually pretty good. Best of all, the entire meal (for 8 people) was $30 total.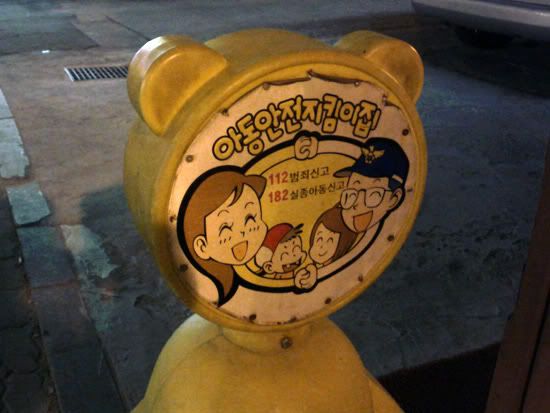 Here's a road cone, I think. Whatever it is, you can't deny that even the most mundane things in Korea are exceptionally cute. I took a picture of it while walking around the Sinsadong area. However, I've started seeing more of these cones in other districts.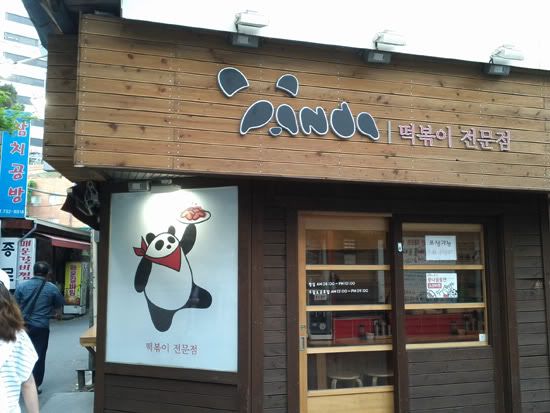 I really like this little restaurant that I found in Insadong. First of all, its mascot a a freaking panda! Second, the panda is wearing a bib because he's hungry. Third, the panda is eating meat instead of bamboo. Finally, the panda's face is in the logo! Okay, I'm having entirely too much fun with this.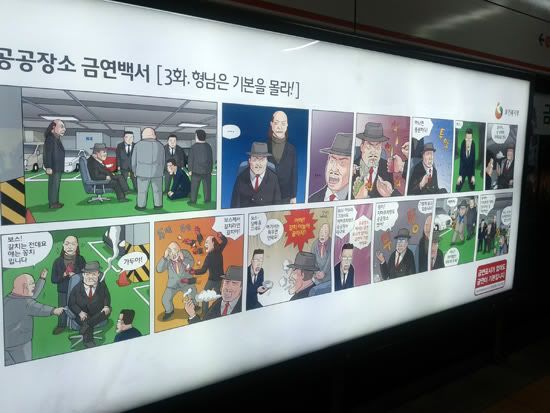 This is a comic I found on the subway wall. I'm not sure what is going on here. They look like gangsters to me. Is this an ad or a public service announcement?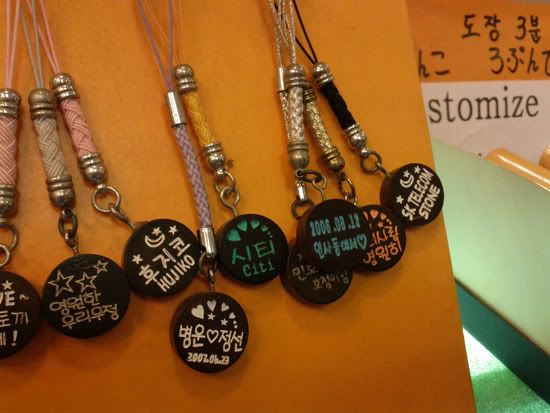 In Insadong gallery, there are shops where you can pay an artisan to carve your name on a stone to create a cell phone charm. I just think it's funny that there's an 'SK Telecom Stone' on the very right.
In Korea, Hyundai is more than a car manufacturer. They actually own and operate many diverse businesses. Here's a big Hyundai department store, for example.