Here are assorted pictures of funny posters, shops, and situations that didn't fit neatly in the previous posts. Enjoy!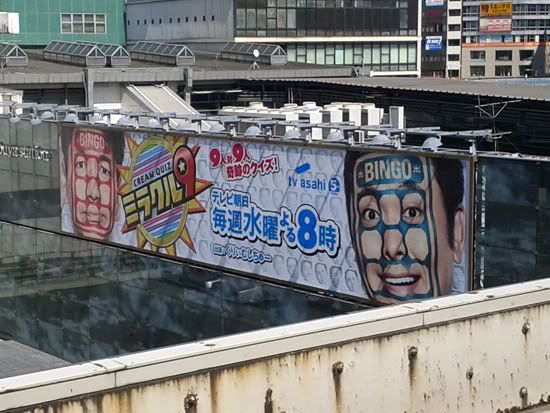 First up, there's a strange billboard for 'Cream Quiz,' a game show on TV Asahi. These guys have bingo boards on their face for some reason. This was the first Tokyo-based ad we saw during our bus ride from Hakone.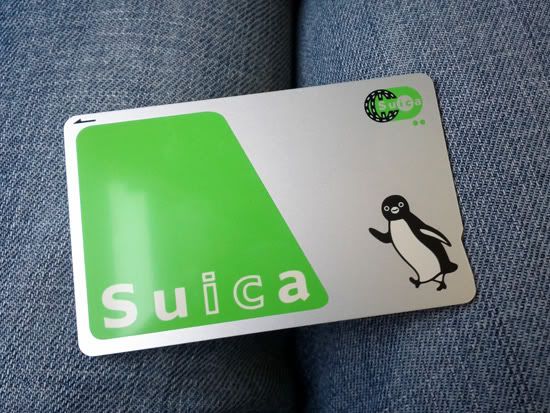 We received these cards from the J-Crew on the bus ride to Tokyo. The Suica is basically a rechargeable smart card that can be used for shopping and for quick access to the rail system. You can top up at stations all around the city.
A very strange advertisement. I'm not sure what 'values' have to do with anything. But I feel like I'm being watched.
"Linking Thinking!" That's a catchy tagline.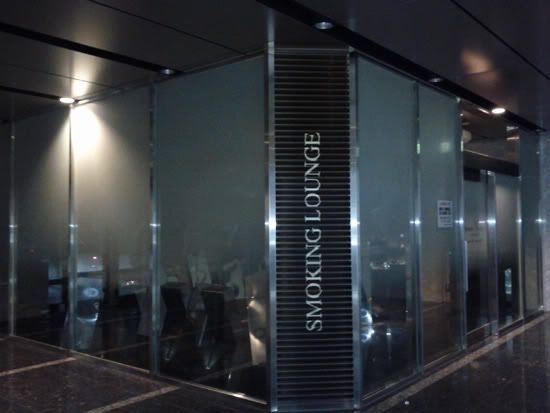 Smoking is prohibited outdoors. In our Tokyo hotel (Villa Fontaine Shiodome), there's a special room dedicated to smokers. It is always filled with people. I guess you can probably save on cigs with all the second hand smoke in the air.
This sign is on the door leading to the grand lobby of the hotel. I can only imagine there was a terrible soccer accident in the past.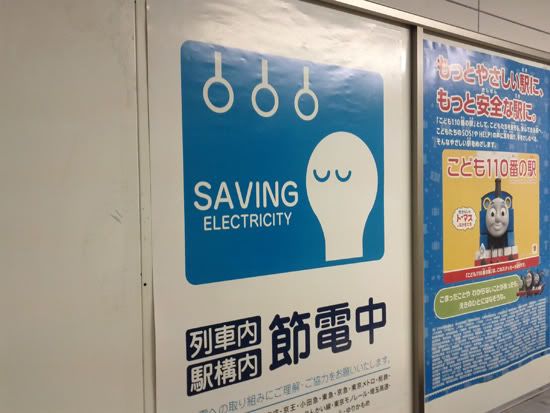 Cute. The lightbulb is sleeping.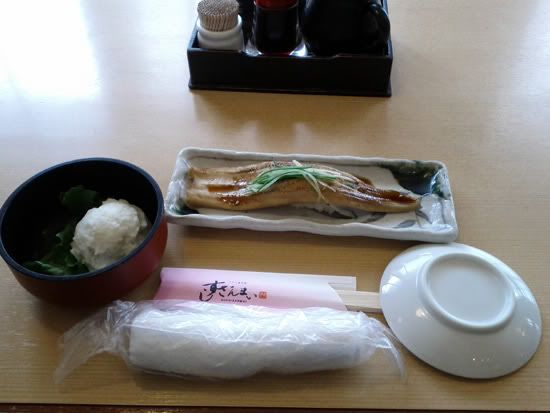 Although it felt like everybody ate three meals of raw fish every day, we did occasionally eat cooked fish.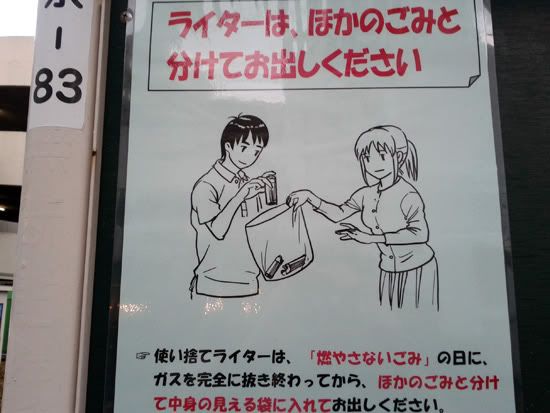 An anime-style poster asking people to recycle? I can't actually read Japanese.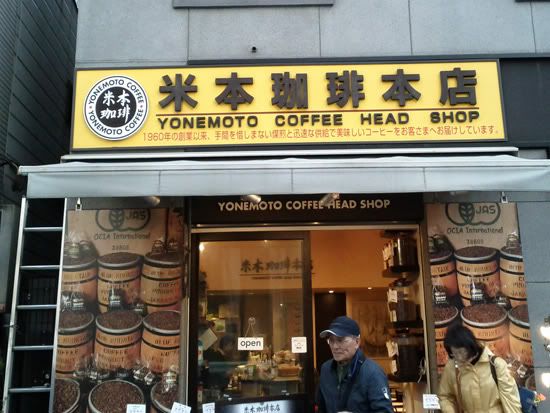 No idea.
Another mysterious store. I think it sold souvenirs and trinkets. But what's with the sad bear? Surely he must have an amazing backstory.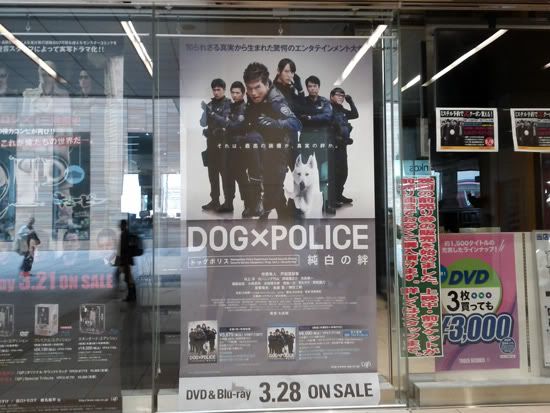 Sometimes Japan makes bad movies too. I bet the dog saves everyone on the squad from the bad guys in the end.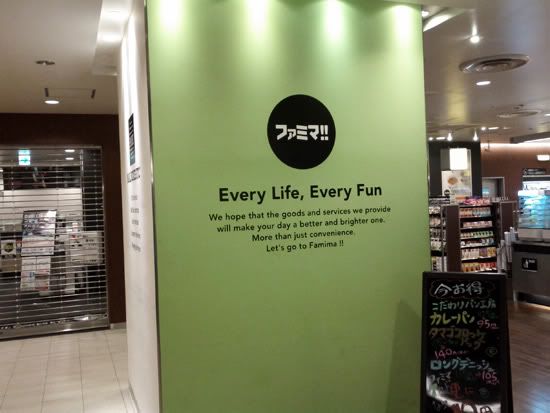 This was an envelope store. Famima!! (two exclamation points) is a chain of upscale convenience stores owned by FamilyMart.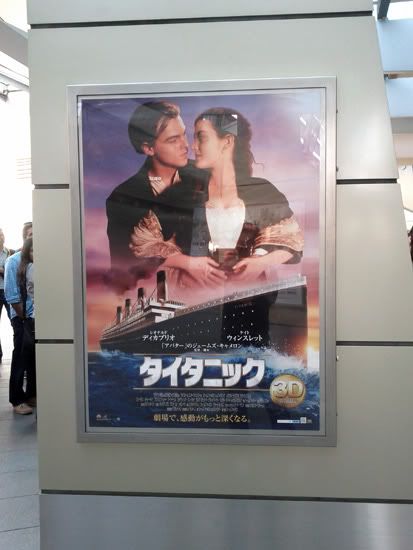 Here's a poster of Titanic 3D outside Mori Tower in Tokyo.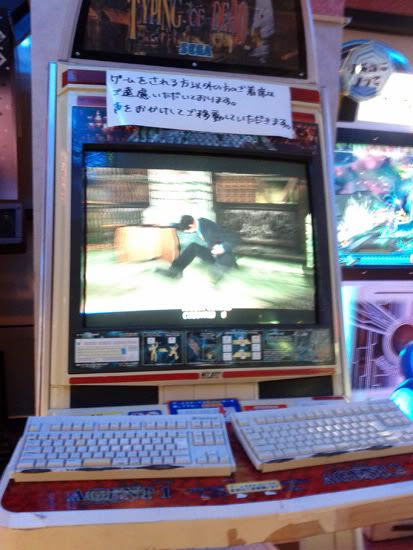 Here's an arcade cabinet in one of the multi-level shopping centers in Akihabara. It's basically House of the Dead 2 (a light-gun game). Instead of shooting at the screen, you must type letters on the keyboard as they appear above the enemies' heads. It's like Mavis Beacon, but violent!
On a practical note, this is a good way for Japanese kids to learn to type fast in English.
Oh no! Vampires!