Back in Fall semester, when the Japan Trek was first announced by the now legendary J-Crew, students became incredibly excited about seeing the cherry blossoms in Tokyo! But as J-Crew narrowed down the trip dates and followed the meteorological forecast on TV, it became increasingly clear that the blossoms would come late to Tokyo this year due to the cold weather.
We drank wine and picnicked under a cherry tree today. But not all of the trees had bloomed. Nevertheless, we were extremely lucky to still see some flowers!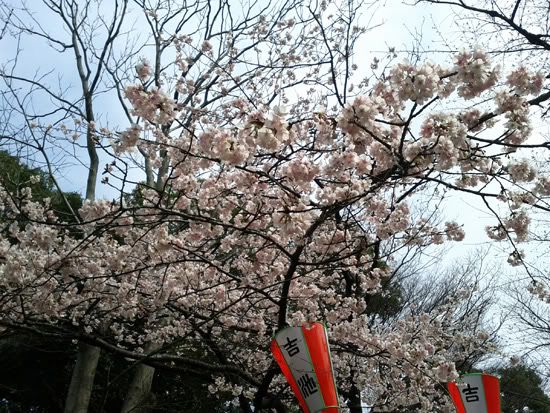 Cherry blossoms are a big deal in Japan. Hanami, or flower viewing, is a traditional custom started in the Nara period of observing and enjoying the beauty of cherry and plum blossoms.
Our trip planners camped out during the night to secure a spot under a tree! This is a huge sacrifice and everyone is very grateful. The picnic was great! We ate a lot of traditional Japanese food and snacks. A lot of the local Japanese people who walked by giggled and took pictures of us.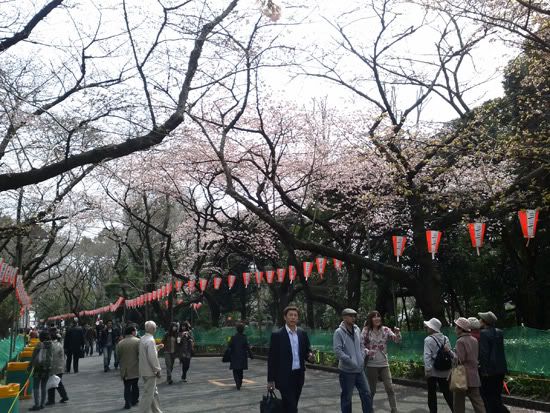 I walked down the arcade and took some pictures of the trees that were in bloom. There were a lot of picnickers. J-Crew informed me that in many Japanese companies, the junior employees have to camp out in the early morning to reserve a picnic spot for their managers.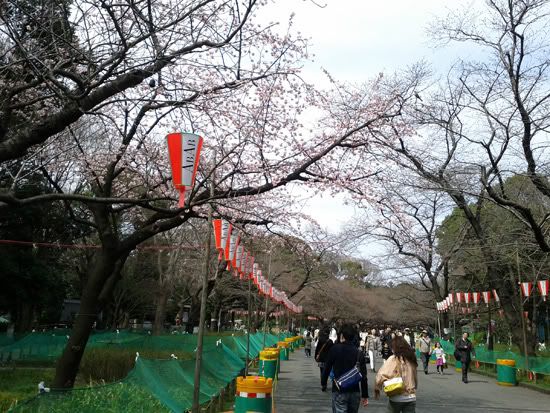 I'd love to visit Washington DC in the spring and see cherry blossoms again. Did you know that in 1912, Japan gifted 3,000 trees to the US to celebrate the nations' friendship. The trees are really quite wonderful, regardless of what country they're planted in.