I slept quite well last night despite learning that I would be sharing a bed with my classmate Miguel instead of getting to sleep in my own bed. Even though we requested two twin/full beds in each room, the hotel gave everyone a single large bed to share. Want a second bed? Gotta pay extra.
At breakfast, we ran into additional issues with room service charges. Although we were originally told that each room would have two complementary breakfasts, the hotel staff attempted to charge us $20 USD! Why in the world would you put two people into a room and then charge one of them for complementary breakfast. Thankfully, our trip planner Minnie sorted everything out with the hotel. In any case, it's not a good first impression for the Ascott Makati.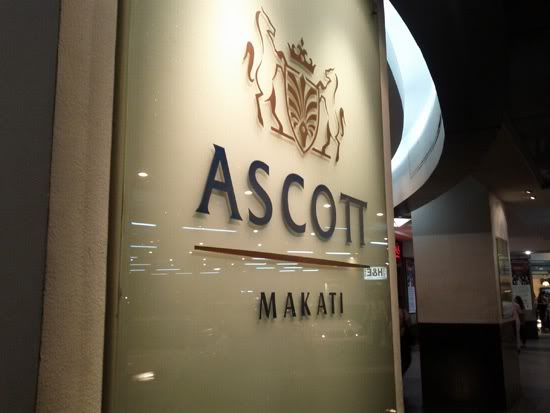 More info after the jump.
Yes, Makati is the name of the city that I am staying in. Makati is one of the 17 cities that make up Metro Manila and is the financial center of the entire Philippines. Our hotel is connected to the Glorietta mall, which has apparently suffered several terrorist bombings and rebel occupations in the past decade. I definitely noticed a lot of security officers patrolling the area.
Here's the hotel lobby. There's a tree!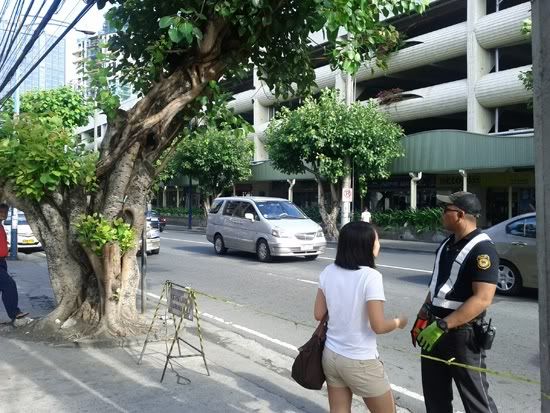 Today is officially Day 1 of my Philippines adventure and Day 7 of the South East Asia Trek. In the morning, we took a van ride to a street corner where Minnie had rented Jeepneys. Basically, they are cabs that use the outer shells of WWII-era Jeeps left behind by American soldiers. They look gaudy and grotesque, but also incredibly interesting. Like Filipino culture, the Jeepney is a mish-mash of ideas topped off by an aura of endearing quirkiness.
The Mini Stop is the most popular convenience store in Manila. It's basically a 7-Eleven, but with cheaper prices. We stocked up on water and Asian snacks here while Minnie coordinated the jeepneys.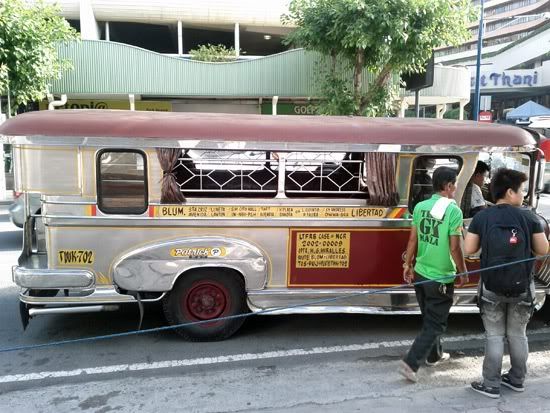 Here's our first jeepney. When we all piled inside, it brought back memories of riding a limo to prom. After a while, we felt like we were sitting in the back of a prison truck. I guess that's a common feeling.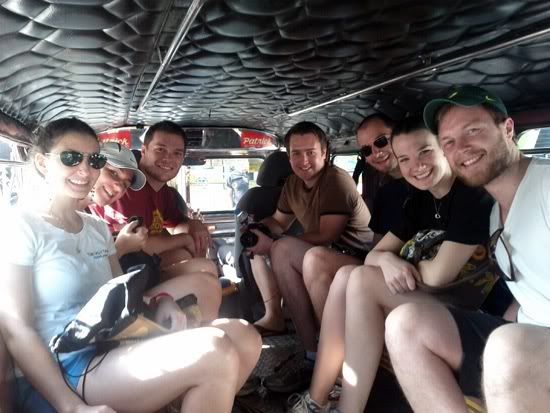 Here's a shot of my happy classmates inside the jeepneys. Fun fact: Some jeepneys have disco balls. Sadly, ours did not.